The Three Furry Tiers Introduces Brandi
Brandi is a Australian Shepherd Border Collie mix and will be 5 in April 99. She is by far the smartest dog we have ever owned. Anyone who has ever owned an Aussie or Border Collie knows they require a lot of attention. But these same people also know these dogs are well worth the effort. Brandi has brought a lot of joy and love to our home. She would like to introduce herself to you below.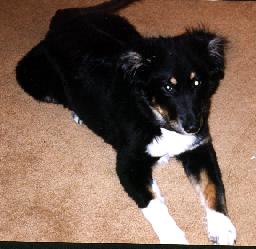 Hi Everybody. My name is Brandi and in this picture I was still just a puppy. I love to learn new tricks, meet new people, play with my kitty buddies and go for car rides. I have never torn up anything around the house and learned to GO outside in one day. My mommy and daddy brag on me cause I'm really smart
.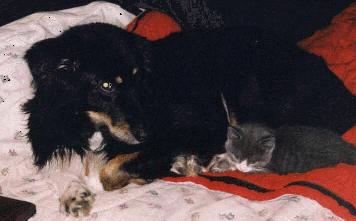 This is a picture of me with my kitten buddy Otto. I really like to play with my kitty's, I also protect them. My job (being the Aussie and Border Collie that I am), is to herd them when they do something I know they're not suppose to.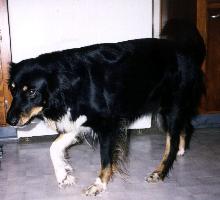 Here my mommy is taking pictures of me again. She always carries that camera thing around with her. Being cute is such a hard job sometimes.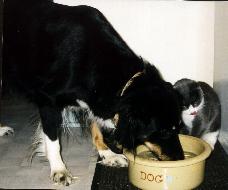 Here I am sharing my water with my kitty buddy Otto. Mommy says I'm a very good girl to share.